Visa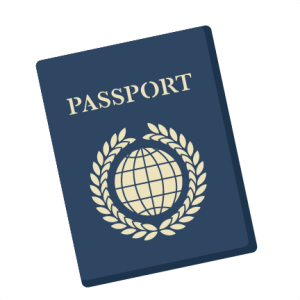 You MUST apply for a student visa from the Hong Kong
Immigration Department BEFORE coming to Hong Kong
to begin your studies, unless you have the right of abode
or right to land in Hong Kong.
Procedures for You
Step 2
Courier your completed form ID995A together with the following supporting documents to the Academic Registry (Admissions):
Photocopy of the personal particulars page of your passport; and
Evidence of your financial standing, e.g. bank statements, savings account passbooks, scholarship letters, etc.
Visa Processing
HKBU will complete form ID995B "Application for Entry for Study (Sponsor)" and will hand-deliver your full set of student visa application documents (ID995A + ID995B + supporting documents) to the Hong Kong Immigration Department for processing.
If your application is successful, HKBU will collect the student visa on your behalf and courier it to you.
Important
Your passport should be valid for at least six months beyond the intended stay in Hong Kong.
Do NOT submit your student visa application directly to the Hong Kong Immigration Department as that will slow down the process.
It normally takes at least six weeks for the Immigration Department to process a student visa application.
On Arrival
When you receive the student visa, please attach it to a blank page in your passport. Be sure that the immigration officer sees your student visa and admits you into Hong Kong on the student status. Otherwise, the officer may admit you as a tourist which will not allow you to begin studies in Hong Kong.
Conditions for a Person holding Student Visa Status
You may take up:
Part-time on-campus employment for not more than 20 hours per week throughout the year;
Employment during the summer months from 1 June to 31 August (both dates inclusive) without any limit in relation to work hours and location.
For Details
Visit the Hong Kong Immigration Department's website http://www.immd.gov.hk/eng/. If in doubt, visit us at the International Office. We will be happy to answer your questions.