HKBU Summer Programme 2023
HKBU Summer Programme 2023
3 — 31 July 2023
Let your summer SIZZLE!
Apply by 28 February to enjoy Exclusive Tea Buffet!
Hong Kong is in the heart of Asia and a gateway to China. It is a world-class cosmopolitan city where east and west blend in many ways.
It is an exciting and dynamic destination. Your learning experience at HKBU will be enriching and unforgettable.
It is a place where we promote scholarly work and engage students in international activities on campus.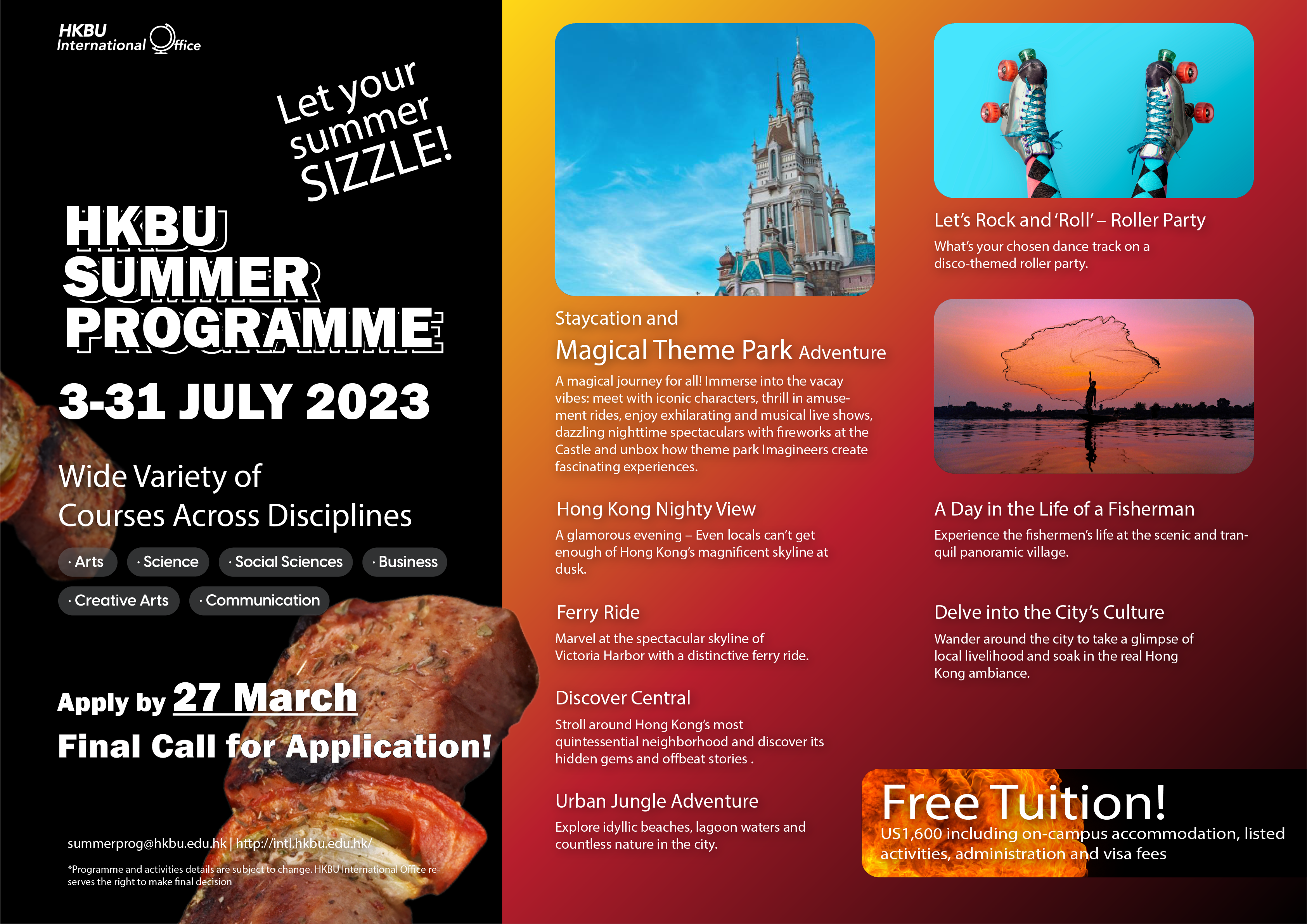 C

ontact Us

Please send a message to the following e-mail address if you have any questions

concerning the HKBU Summer Programme summerprog@hkbu.edu.hk