Returning to HKBU
WELCOME HOME!
We hope your summer programme experience is inspiring and enjoyable.
Upon return to Hong Kong, please drop us a quick email or give us a call to let us know of your safe arrival home. Apart from that, here are the things that every returnees need to know:
A. Exchange Evaluation and Reflection Report
You are required to submit the following documents to the International Office within a month after successful completion of the programme:
An official transcript / a certificate of completion issued by host institution
A 500-word written report in English
2 photos with captions featuring the learning experience
For those who have applied for the EDB Subsidy Scheme, you are required to submit another 500-word written report in English to International Office, so as to let the Education Bureau (EDB) know about your learning experience and to prove to them that you are eligible and should be granted the amount of subsidy. Hence, the International Office can process the subsidy disbursement.
B. Transfer of Units
Upon return from the summer programme, you may apply to the Academic Registry for transfer of units.
The University may refuse to grant units for subjects with grades below the equivalence of grade C in the University grading system. Units transferred from other institutions are recorded without inclusion in grade point average calculations. Applications for transfer of units will be subject to the approval of the respective students' major departments. Please see Academic Registry's website for more details.
Please request an official transcript from your host institution for HKBU before your departure.
This is for credit transfer purposes and serves an official document that you have completed your studies at the host institution.
You may be asked by the professors to provide any materials concerning the subjects that you have taken at the host institution. This may include the course syllabi and your coursework, etc. Please spare room in your luggage for these materials.
Application Form for Transfer of Units
C. Stay International
Worried that your international exchange as come to an end?
Don't worry. Stay Connected and Have Fun by joining "East-West Encounters"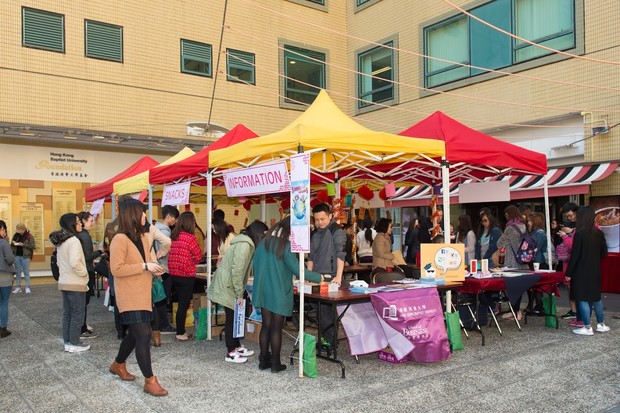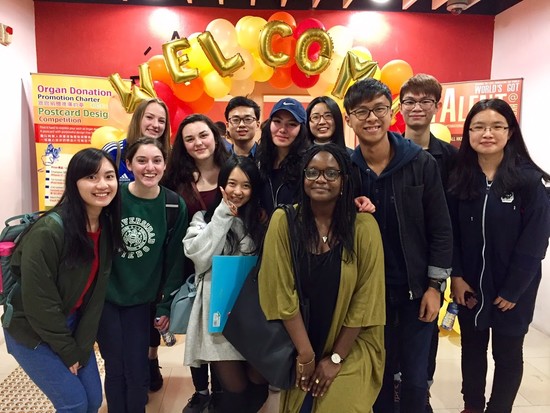 Locally
Share your experience at the annual Study Abroad Fair and Information Session.
Internationally
Meet newly arrived international & exchange students and support cross-cultural exchanges between local and non-local students at HKBU.