Cost Effective Choices

Please refer to this page, as well as the respective websites, frequently for programme updates and closings. If there are any inconsistencies or discrepancies, information provided by the host institutions shall prevail.
Notes
Students must be admitted to a summer programme offered by a HKBU partner institution that lasts for at least 14 days in order to apply for "Financial Assistance" (subject to eligibility requirements and availability of funds).
MUST DO
Complete Summer Abroad Programme Registration (to show your summer experience on HKBU transcript and get financial assistance).
You are welcome to ask us any questions
AAB703
3411-2188
University of Oxford (St Antony's College), United Kingdom - Best Value
- Stay Tuned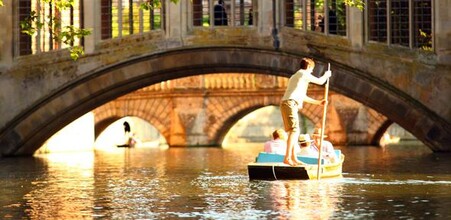 University of Cambridge, United Kingdom - Best Value
University College London, United Kingdom - Best Value
UCL Summer School Session One
Duration: 5 July to 23 July 2021
Application Deadline: 30 June 2021
Uniqueness: #WorldTop10 #WorldTop50 #WorldTop100 #WorldClassAcademic #London
Nature: #Virtual #Europe
**Eligibility**
English requirements waived for HKBU students

UCL Summer School Session Two
Duration: 26 July to 13 August 2021
Application Deadline: 21 July 2021
Uniqueness: #WorldTop10 #WorldTop50 #WorldTop100 #WorldClassAcademic #London
Nature: #Virtual #Europe
**Eligibility**
English requirements waived for HKBU students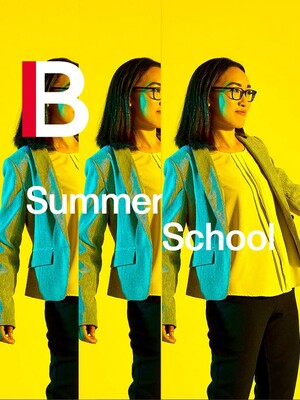 University of California, Berkeley, United States of America - Best Value
Berkeley Summer Session 2021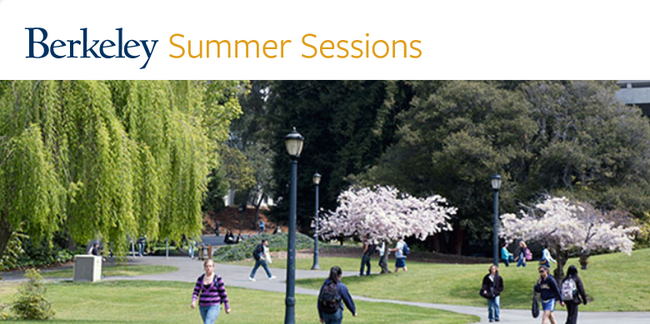 Session A: 24 May to 2 July 2021
Application Deadline: 14 April 2021
Session B: 7 June to 13 August 2021
Application Deadline: 28 April 2021
Session C: 21 June to 13 August 2021
Application Deadline: 12 May 2021
Session D: 6 July to 13 August 2021
Application Deadline: 26 May 2021
Session E: 26 July to 13 August 2021
Application Deadline: 16 June 2021
Session F: 6 July to 23 July 2021
Application Deadline: 26 June 2021
Session 12W: 24 May to 13 August 2021
Application Deadline: 14 April 2021
Uniqueness: #WorldTop50 #WorldTop100 #WorldClassAcademic #FlexiblePeriods
Nature: #Virtual #Americas
University of Bristol, United Kingdom - Best Value
Archaeology Field Summer School
Duration: 4 July to 17 July 2021
Application Deadline: 1 April 2021
Uniqueness: #WorldTop100 #WorldClassAcademic #Archaeology #On-sitePractice
#UNESCOWorldHeritage
Nature: #FaceToFace #Europe

Arts, Activism and Social Justice Summer School
Duration: 13 June to 3 July 2021
Application deadline: 1 April 2021
Uniqueness: #WorldTop100 #WorldClassAcademic #SocialJustice #Change-makers #Activism #BLM
Nature: #FaceToFace #Europe

Innovation and Entrepreneurship Summer School
Duration: 25 July to 14 August 2021
Application deadline: 1 April 2021
Uniqueness: #WorldTop100 #WorldClassAcademic #Innovation #Entrepreneurship
Nature: #FaceToFace #Europe

Shakespeare in Performance Summer School
Duration: 25 July to 14 August 2021
Application deadline: 1 April 2021
Uniqueness: #WorldTop100 #WorldClassAcademic #Literary #Shakespeare #Performance #Theatre
Nature: #FaceToFace #Europe

HEC Montreal- Best Value
Duration: 12 July to 6 August 2021
Application Deadline: 17 June 2021
Uniqueness: #WorldClassAcademic #Hydro-Québec #Radio-Canada #CirqueÉloize #LaTOHU
Nature: #Americas
KEDGE Business School, France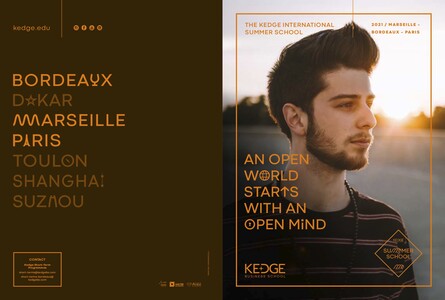 Summer Schools in Bordeaux - Supply Chain Management & Design
Duration: 21 June to 2 July 2021
Application Deadline: 15 May 2021
Uniqueness: #SupplyChain
Nature: #FaceToFace #Europe
Summer Schools in Bordeaux - Value Creation & Innovation in Marketing
Duration: 21 June to 16 July 2021
Application Deadline: 15 May 2021
Uniqueness: #ValueCreation
Nature: #FaceToFace #Europe
Summer Schools in Bordeaux - Wine and Tourism in France
Duration: 07 June to 18 June 2021
Application Deadline: 15 May 2021
Uniqueness: #Wine #Tourism
Nature: #FaceToFace #Europe

The KEDGE International Summer School: Marseille - Sports, Marketing, Communication & Strategic Management
Duration: 21 June to 2 July 2021
Application Deadline: 15 May 2021
Uniqueness: #Sport
Nature: #FaceToFace #Europe

The KEDGE International Summer School: Marseille - Global Finance & International Business: A Mediterranean Perspective
Duration: 21 June to 2 July 2021
Application Deadline: 15 May 2021
Uniqueness: #MediterraneanPerspective
Nature: #FaceToFace #Europe
The KEDGE International Summer School: Marseille - Design Thinking & Managing the Creative Process
Duration: 21 June to 2 July 2021
Application Deadline: 15 May 2021
Uniqueness: #DesignThinking
Nature: #FaceToFace #Europe
The KEDGE International Summer School: Marseille - Social Business, Innovations and Sustainable Entrepreneurship
Duration: 21 June to 2 July 2021
Application Deadline: 15 May 2021
Uniqueness: #SocialInnovation
Nature: #FaceToFace #Europe
The KEDGE International Summer School: Marseille - Business ethnical practices and Accelerating changes toward sustainability
Duration: 12 July to 23 July 2021
Application Deadline: 15 May 2021
Uniqueness: #MediterraneanPerspective
Nature: #FaceToFace #Europe
The KEDGE International Summer School: Paris - Disruptive Technologies
Duration: 28 June to 8 July 2021
Application Deadline: 15 May 2021
Uniqueness: #DisruptiveTechnologies #GlobalChallenge
Nature: #FaceToFace #Europe
Digital Summer School – Entrepreneurship
Duration: 14 June to 25 June 2021
Application Deadline: 7 June 2021
Uniqueness: #Entrepreneurship #SocialInnovation
Digital Summer School - Sports, Marketing, Communication & Strategic Management
Duration: 07 June to 18 June 2021
Application Deadline: 15 May 2021
Uniqueness: #Sport
Digital Summer School - Social Business, Innovations and Sustainable Entrepreneurship
Duration: 21 June to 2 July 2021
Application Deadline: 14 June 2021
Uniqueness: #SocialInnovation
Digital Summer School - Supply Chain Management & Design
Duration: 7 June to 18 June 2021
Application Deadline: 15 May 2021
Uniqueness: #SupplyChain

Digital Summer School - Disruptive Technologies
Duration: 28 June to 9 July 2021
Application Deadline: 21 June 2021
Uniqueness: #DisruptiveTechnologies #GlobalChallenge
Berlin School of Economics and Law, Germany
The European Union in a Global World
Duration: 27 June to 24 July 2021
Application Deadline: 1 April 2021
Uniqueness: #EuropeanUnion
Nature: #FaceToFace #Europe

European Business and Economics Programme
Duration: 27 June to 24 July 2021
Application Deadline: 1 April 2021
Uniqueness: #AutomotiveIndustry #EuopreanUnion
Nature: #FaceToFace #Europe

Entrepreneurship and Innovation Management in Germany
Duration: 4 July to 24 July 2021
Application Deadline: 1 April 2021
Uniqueness: #StartUp
Nature: #FaceToFace #Europe

Markets & Management in Europe
Duration: 4 July to 24 July 2021
Application Deadline: 1 April 2021
Uniqueness: #CompanyVisit Nature:
Nature: #FaceToFace #Europe

How Europe Works: Institutions & Law in the EU
Duration: 4 July to 24 July 2021
Application Deadline: 1 April 2021
Uniqueness: #EuropeanUnion
Nature: #FaceToFace #Europe

Learn the Language, Understand the Culture, Experience Berlin!
Duration: 4 July to 24 July 2021
Application Deadline: 1 April 2021
Uniqueness: #LanguageImmersion
Nature: #FaceToFace #Europe