Virtual

Please refer to this page, as well as the respective websites, frequently for programme updates and closings. If there are any inconsistencies or discrepancies, information provided by the host institutions shall prevail.
Notes
Students who participated in online summer courses are NOT eligible to apply for any financial assistance. For eligibility requirements, please refer to "Financial Assistance".
MUST DO
Complete Summer Abroad Programme Registration (to show your summer experience on HKBU transcript).
AAB703
3411-2188
Virtual programme is an excellent opportunity for you to study in a cross-cultural environment, prepare for global challenges, develop digital competency, and improve your career prospects.
Columbia University, United States of America
Columbia Summer Program Session A
Duration: 3 May to 18 June 2021
Application Deadline: 1 April 2021
Uniqueness: #WorldTop50 #WorldTop100 #WorldClassAcademic #IvyLeague #Election2020
Nature: #FaceToFace #Virtual #Americas

Columbia Summer Program Session B
Duration: 28 June to 16 August 2021
Application Deadline: 1 June 2021
Uniqueness: #WorldTop50 #WorldTop100 #WorldClassAcademic #IvyLeague #Election2020
Nature: #FaceToFace #Virtual #Americas

Columbia Summer Program Session X
Duration: 3 May to 16 August 2021
Application Deadline: TBC
Uniqueness: #WorldTop50 #WorldTop100 #WorldClassAcademic #IvyLeague #Election2020
Nature: #FaceToFace #Virtual #Americas
The University of Chicago, United States of America
Summer Quarter Undergraduate Courses
Three-Week Session
Duration: 21 June to 9 July 2021
Application Deadline: 31 March 2021 (Regular Deadline); 30 April 2021 (Extended Deadline)
Uniqueness: #WorldTop10 #WorldTop50 #WorldTop100 #WorldClassAcademic
Three-Week Session
Duration: 12 July to 30 July 2021
Application Deadline: 31 March 2021 (Regular Deadline); 30 April 2021 (Extended Deadline)
Uniqueness: #WorldTop10 #WorldTop50 #WorldTop100 #WorldClassAcademic
Three-Week Session
Duration: 2 August to 20 August 2021
Application Deadline: 31 March 2021 (Regular Deadline); 30 April 2021 (Extended Deadline)
Uniqueness: #WorldTop10 #WorldTop50 #WorldTop100 #WorldClassAcademic
Five-Week Session
Duration: 21 June to 23 July 2021
Application Deadline: 31 March 2021 (Regular Deadline); 30 April 2021 (Extended Deadline)
Uniqueness: #WorldTop10 #WorldTop50 #WorldTop100 #WorldClassAcademic
Five-Week Session
Duration: 26 July to 27 August 2021
Application Deadline: 31 March 2021 (Regular Deadline); 30 April 2021 (Extended Deadline)
Uniqueness: #WorldTop10 #WorldTop50 #WorldTop100 #WorldClassAcademic

Summer Financial Math Program
Duration: 21 June to 13 August 2021
Application Deadline: 31 March 2021 (Regular Deadline); 30 April 2021 (Extended Deadline)
Uniqueness: #WorldTop10 #WorldTop50 #WorldTop100 #WorldClassAcademic #AlgorithmicTrading #QuantitativePortfolioManagement
Nature: #Virtual #Americas
Summer Language Institute
Duration: Depend on the individual language course
Application Deadline: 31 March 2021 (Regular Deadline); 30 April 2021 (Extended Deadline)
Uniqueness: #WorldTop10 #WorldTop50 #WorldTop100 #WorldClassAcademic
Nature: #Virtual #Americas
Summer Business Scholars Program
Duration: TBC
Application Deadline: TBC
Uniqueness: #WorldTop10 #WorldTop50 #WorldTop100 #WorldClassAcademic
Nature: #Virtual #Americas
**Please select Global Nexus from the CBO Partnership Scholarship section of the program application.**
Akita International University, Japan
Duration: 16 June to 28 July 2021
Application Deadline: 13 March 2021
International Christian University, Japan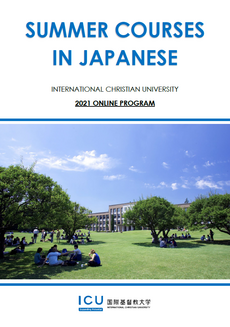 ICU Summer Courses in Japanese
Duration: 28 June to 12 August 2021
Nomination Deadline: 15 February 2021
Application Deadline: 26 February 2021
Uniqueness: #CulturalImmersion&Language #SmallClass
**Eligibility**
cGPA of 3.0 is desirable
KEDGE Business School, France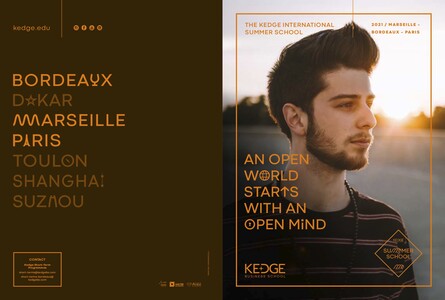 Digital Summer School – Entrepreneurship
Duration: 14 June to 25 June 2021
Application Deadline: 7 June 2021
Uniqueness: #Entrepreneurship #SocialInnovation
Digital Summer School - Sports, Marketing, Communication & Strategic Management
Duration: 7 June to 18 June 2021
Application Deadline: 15 May 2021
Uniqueness: #Sport
Digital Summer School - Social Business, Innovations and Sustainable Entrepreneurship
Duration: 21 June to 2 July 2021
Application Deadline: 14 June 2021
Uniqueness: #SocialInnovation
Digital Summer School - Supply Chain Management & Design
Duration: 7 June to 18 June 2021
Application Deadline: 15 May 2021
Uniqueness: #SupplyChain

Digital Summer School - Disruptive Technologies
Duration: 28 June to 9 July 2021
Application Deadline: 21 June 2021
Uniqueness: #DisruptiveTechnologies #GlobalChallenge
Lancaster University, United Kingdom
Leadership & Sustainability Innovation Online
Duration: 24 June to 9 July 2021
Uniqueness: #WorldClassAcademic
Nature: #Virtual #Europe
Leiden University, The Netherlands

Programme 1: International Criminal Law: From Theory To Practice
Duration: 5 to 18 July 2021
Application Deadline: 1 May 2021
Uniqueness: #WorldClassAcademic #GlobalChallenges
Nature: #Virtual #Europe

Programme 2: International Humanitarian Law in Theory and Practice
Duration: 5 to 18 July 2021
Application Deadline: 1 May 2021
Uniqueness: #WorldClassAcademic #GlobalChallenges
National University of Ireland Galway, Ireland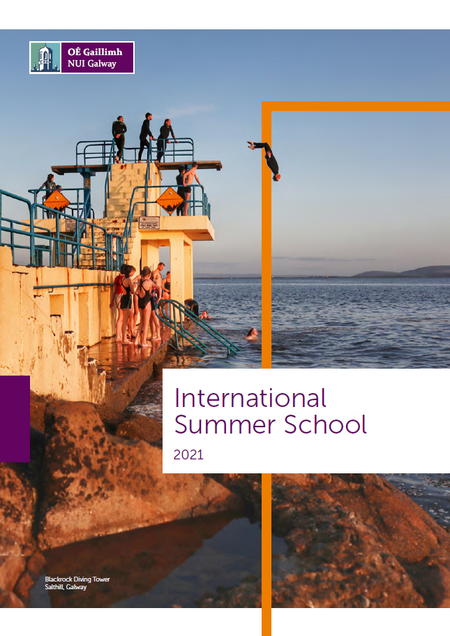 NUI Galway International Summer School
Business and International Management - Online Stream
Duration: 21 June to 19 July 2021
Application Deadline: Mid June 2021
Uniqueness: #GlobalEconomy #Brexit
Irish Language - Online stream
Cycle 1 - Duration: 21 June to 19 July 2021
Cycle 2 - Duration: 19 July to 15 August 2021
Application Deadline: Mid June 2021
Uniqueness: #ThevillageofAnCheathrúRua
Duration: 21 June to 19 July 2021
Application Deadline: Mid June 2021
Uniqueness: #Coastal #AranIslands
Radboud University, The Netherlands
Radboud Summer School
Duration: 5 July to 13 Aug 2021
Application Deadline: 1 May 2021
Uniqueness: #Brexit #MigrationCrisis #PublicHealth #ClimateChange #EuropeanUnion
Nature: #Virtual #FaceToFace #Europe
Sciences Po Lille, France
Summer School 2021 - Virtual Edition
Duration: 28 June to 23 July 2021
Uniqueness: #EuropeanUnion #LanguageImmersion #WorldClassExperience #French
Singapore Management University, Singapore
Online Global Summer Programme
4 Weeks Remote (Online)
Duration: 28 June - 23 July 2021
Application deadline: 10 May 2021 23:59 (GMT+8)
Uniqueness: #IndustrialLeaders #Management #AsiaInsights #Virtual #Asia
2 Weeks Remote (Online) + 2 Weeks optional In-Singapore Programme
Duration: 28 June - 11 July 2021 + 12 July - 23 July 2021
Application deadline: 19 April 2021 23:59 (GMT+8)
Uniqueness: #IndustrialLeaders #Management #AsiaInsights #Virtual #FaceToFace #Asia
Sogang University, South Korea
Sogang International Summer Program (SISP)
Duration: 28 June to 16 July 2021
Application Deadline: 14 May 2021
Universidad Austral, Argentina
Summer Program: May –June 2021
Duration: 17 May to 25 June 2021
Application Deadline: 1 April 2021
Uniqueness: #CulturalImmerson&Language
Duration: Depends on the courses
Application Deadline: 1 April 2021
Uniqueness: #CulturalImmerson&Language
University of Amsterdam, The Netherlands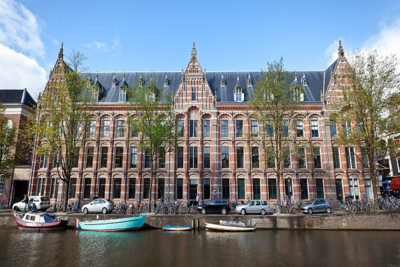 Building Brands and Influencing Behaviour
Duration: 5 to 16 July 2021
Application Deadline: 1 May 2021
Uniqueness: #WorldTop100 #WorldClassAcademic #Communication
Epidemics and Social Science: a Holistic Approach
Duration: 21 June to 2 July 2021
Application Deadline: 1 May 2021
Uniqueness: #WorldTop100 #WorldClassAcademic #SocialSciences
Introduction to Sexuality Studies
Duration: 28 June to 9 July 2021
Application Deadline: 1 May 2021
Uniqueness: #WorldTop100 #WorldClassAcademic #SocialSciences
Migration and Integration: Refugees, Rights & Realities
Duration: 5 to 16 July 2021
Application Deadline: 1 May 2021
Uniqueness: #WorldTop100 #WorldClassAcademic #Politics
Duration: 21 June to 2 July 2021
Application Deadline: 1 May 2021
Uniqueness: #WorldTop100 #WorldClassAcademic #Politics
University of Deusto, Spain – Stay Tuned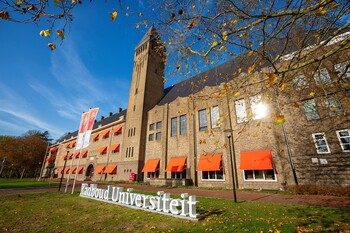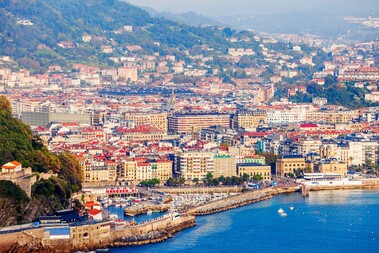 Duration: June to July (TBC)
Uniqueness: #BigData #EuropeanUnion #WorldClassExperience
Windesheim University of Applied Sciences
Duration: 28 June to 3 July 2021
Application Deadline: 1 June 2021