Welcome to HKBU International!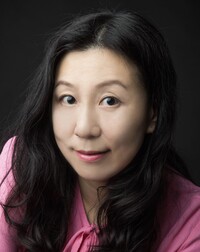 Reshaping tomorrow's global leaders is one of our top priorities on the internationalization agenda. Partnership has taken on new meanings in today's fast-changing world. We work together with our partners worldwide and university community to bring innovative and impactful collaborations for tomorrow's world. We conduct proactive global outreach for branding and partnerships. Sharing innovative ideas and building friendships have been at the core of our success.
We are dedicated to the nurturing of global inclusive generation. We seek to create a diverse, inclusive and engaged community by offering study abroad opportunities with unique experiences worldwide. We actively work with international students by providing them support and advice throughout their studies at HKBU. We connect the university community with world-renowned academics and experts, industry players, as well as senior government officials by hosting various intellectually stimulating programmes. The wide-ranging cultural and peer support activities fully integrate students and offer them a complete learning experience.
I invite you to be part of this vibrant community of active learning as we embrace and cherish diversity on our international campus.
Yvonne Lee
Director, International Office
Hong Kong Baptist University