Welcome to HKBU International!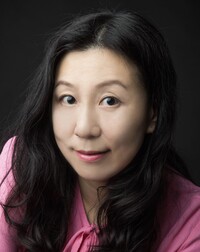 Hong Kong Baptist University is a learning community dedicated to provide whole person education. We seek to create a diverse, inclusive and engaged community whereby students can learn from both inside and outside the classroom.
At the International Office we are committed to provide support services and guidance to prepare students for the global age and future challenges. We actively work with all international students by providing them support and advice throughout their studies at HKBU. We promote study exchange/study abroad opportunities with institutions outside Hong Kong. We make great efforts to integrate our students by engaging them in co-and extra-curricular activities. These activities and interactions will help all students to build their international knowledge and cultural competency while they strengthen their communication skills. As they complete their studies at HKBU, they will be ready to meet the challenges of this global and innovative era and become informed global citizens.
I invite you to be part of this vibrant community of active learning as we embrace and cherish diversity on our internationalized campus.
Yvonne Lee
Director, International Office
Hong Kong Baptist University