Mini International Office (Mini IO)_Drafted_coco
Get Ahead! Mini International Office
Mini International Office (Mini IO) program is a team of elite HKBU students serving as an extended arm of the International Office for global partnership while at the same time developing international exposure, interpersonal, presentation and leadership skills.
Be the face of International Office
As a Mini International Office (Mini IO) member, you will be in charge of Mini International Office for promoting cultural exchange, reaching out to overseas partners to promote HKBU and Hong Kong, and connecting with global peers.
Be the bridges between culture
Partnered with Hong Kong Tourism Board to showcase Hong Kong
Joined hands with Hong Kong Tourism Board, Mini IO members underwent professional training, and planned and conducted virtual tours of Hong Kong for overseas students. The cultural immersion campaign has unveiled Hong Kong's interesting stories, which were put in the spotlight by NowTV, ViuTV as well as HKTB's newsletter for its maiden launch. Check out here for more photos!
Mini IO, Great leaders, Boundless potentials
Sharpen your leadership skills and enrich your campus life
Help organize global events such as Exchange Thematic Campaigns, Consul-General-in-Residence Programme, Global Case Challenges, Talk Shows and Orientation Programme.
Expand your global network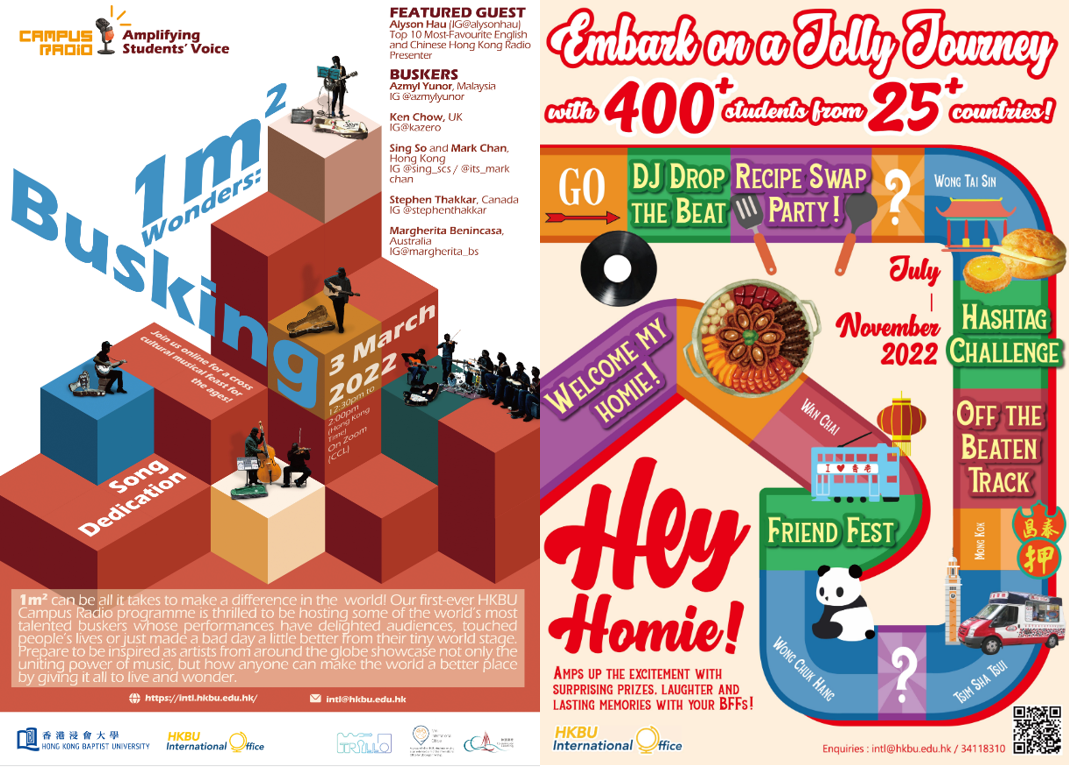 Connect with global partners and peers
Connect with students and faculty members from prestigious universities overseas, providing opportunities for cross-cultural understanding and widening your social network.
Own your Mini IO office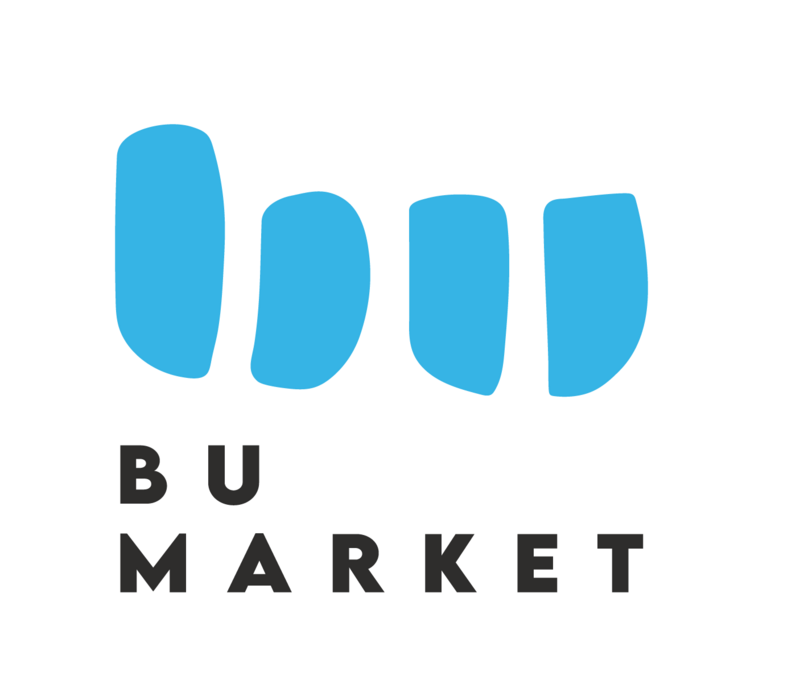 Showcase your innovation
In charge of BU Market, the hub and office of Mini IO, you can showcase innovations and create your cultural events.
As part of Mini IO, you will get to:
Get trained to be a future leader
Organise global activities
Dedicated office in BU Market
Showcase your innovations
Develop your leadership and communication skills
Enrich you CV
Earn some money!
Interested in joining the Mini IO?
Reach out to Stephanie Lo at stephlo@hkbu.edu.hk for more information!