Fun Outings
"Let's explore Hong Kong together"
In order to help international students familiarize themselves with Hong Kong, the International Office organizes outings during the semester.
Destinations vary from popular sightseeing spots like the Stanley Market, to outlying islands such as Tai O, Cheung Chau, Hiking trails on Lantau, or ecotourism spots like the Wetland Park, GEO Park.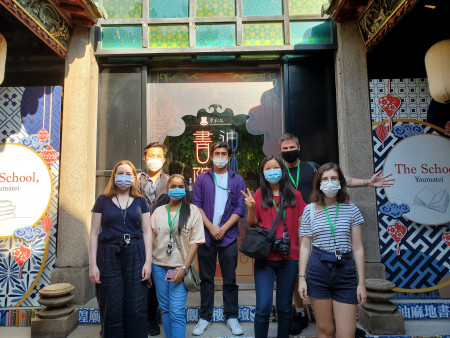 West Kowloon Neighbourhood Experience Walk
Date: 6, 13, 20 November 2021
Venue: West Kowloon neighbourhood
Co-partnered with Hong Kong Tourism Board, this vintage walk in old Kowloon unveils the evolution of the district. From the first stop at the Fermented Tofu store Liu Ma Kee learning about the secret recipe of the legendary "Chinese Cheese", second stop at the School in Tin Hau Temple that undergone four transformations until today's self-service bookstore, to the last stop at Tong Nam Lou Art Hotel that celebrates local art and culture - a day being amused by Hong Kong's modern traditions.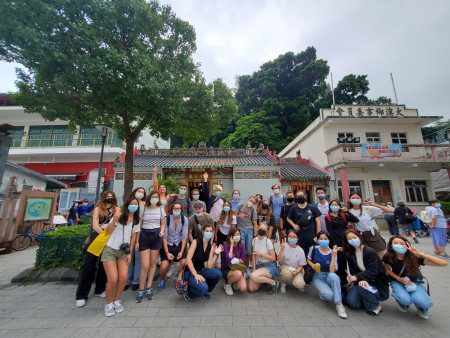 Tour to "Venice of Hong Kong", Tai O
Date: 30 October 2021
Venue: Tai O
Tai O, the "Venice of Hong Kong", is a long way off the beaten track for visitors to soak in the village's idyllic life, admire the traditional stilt-houses, savour local treats and explore the most authentic surrounding cultural landscape of old fishing life retained from the past. A great journey to discover a very different side of Hong Kong.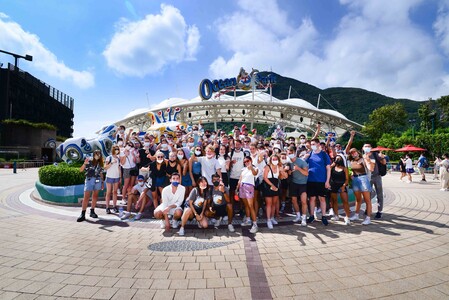 Perfect Day Trip to HK's Iconic Theme Park
Date: 25 September 2021
Venue: Ocean Park
Kick-start the day to Hong Kong's iconic and award-winning theme park, featuring the most exciting amusement rides and a thrill of discovery. The unique experience of the back-of-house tours to explore the secrets behind the Park's efforts in nature conservation.
Explore West Kowloon Cultural District

Date: 23 September 2021
Venue: West Kowloon Cultural Art Park
Exclusive preview of giant art installations in front of the stunning view of Victoria Harbour, privileged only for HKBU exchange students. Have a taste of pop art culture at the growing arts and cultural hub.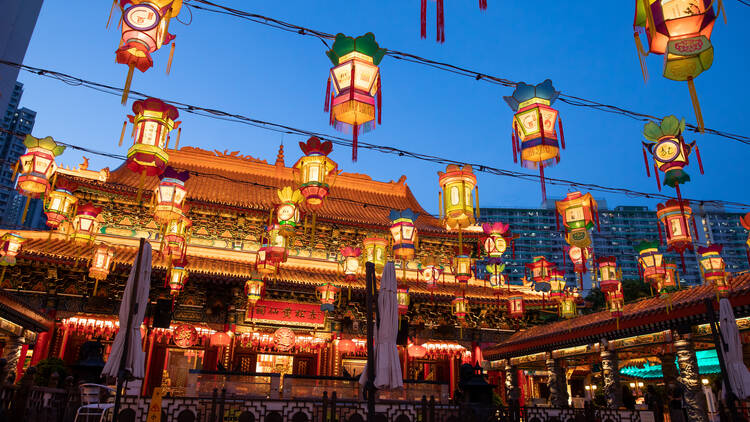 All things bright and beautiful!
Date: 20 September 2021
Venue: Wong Tai Sin Temple
Diving into the Intangible Cultural Heritage, a night out to Wong Tai Sin Temple's Centennial and Lantern Carnival to celebrate the traditional Moon Festival with lantern riddles, performances and games combining conventional and modern art!