Student Ambassadors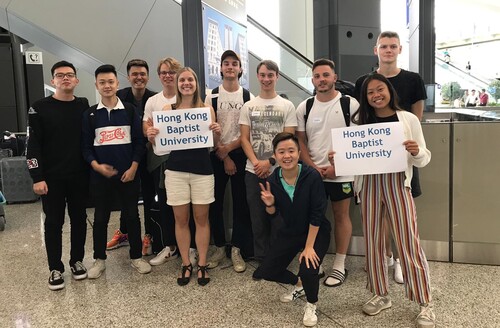 Student ambassadors are assigned to pick up new international students from the airport/train station and assist in various duties in the Orientation Activities. Your first opportunity to connect with eact other in person!
ALL Local, Mainland, International, as well as Exchange (1-year) students are eligible to be our ambassadors!​
The Programme is designed to nurture student ambassadors to cultivate their leadership, organisation and communication skills.
It is hoped that through this means friendships are developed between local and non-local students.
Enrollment Guidelines for Student Ambassadors
Step 1
Full-time students of ANY year from ANY academic discipline/programme are welcome.
Step 3
Participants MUST attend the Required Online Briefing on 28 July 2020 (Tuesday). Any absence from the briefing will be considered as a withdrawal from your enrollment to the activity.
For general enquiries, please contact International Office
Email.

intl@hkbu.edu.hk

Phone. 3411-6470, 3411-6471