Student Ambassadors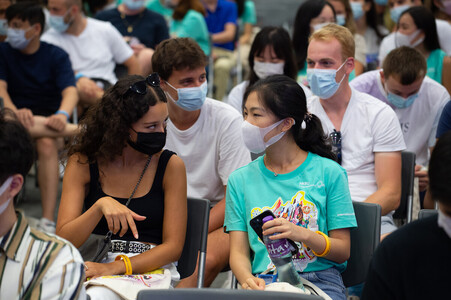 Student ambassadors are assigned to assist international students and exchange students in various duties in the Orientation and Integration Activities. Your first opportunity to connect with each other in person!
ALL Local, Mainland, International, and Exchange (1-year) students are eligible to be our ambassadors!​
The Programme is designed to nurture student ambassadors to cultivate their leadership, organisation and communication skills.
It is hoped that through this means friendships are developed between local and non-local students.
Enrollment Guidelines for Student Ambassadors
Step 1
Full-time students of ANY year from ANY academic discipline/programme are welcome.
Step 3
Participants MUST attend the Required Gathering and Briefing Session in Mid August. Any absence from the briefing will be considered as a withdrawal from your enrollment to the activity. Stay tuned with us!
For general enquiries, please contact International Office