Speed Networking

Expand Your Global Network
with

400+

students from

25+

countries in a

30 minute

Speedfriending!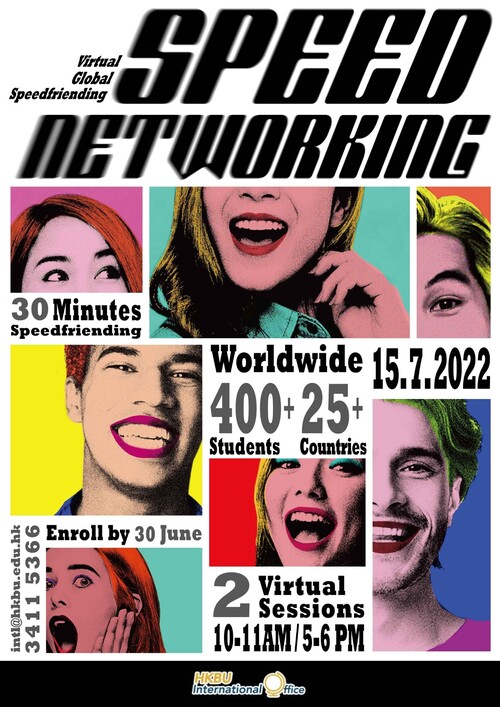 Highlights
Speed Networking : MEGA speedfriending event, expand your global network in just 30 minutes!
HKBU Neighbourhood Tour : Explore HKBU's most quintessential neighbourhood - things to do, see and eat.
Survival Cantonese : Immerse yourself in local culture. Have fun learning basic Cantonese!
Dates & Times
Two Virtual Sessions (choose ONE)
Session 1: 15 July 2022 (Friday)
10:00 a.m.–11:00 a.m. (HKT) [time difference calculator]
OR
Session 2: 15 July 2022 (Friday)
5:00 p.m.–6:00 p.m. (HKT) [time difference calculator]