Why Study Abroad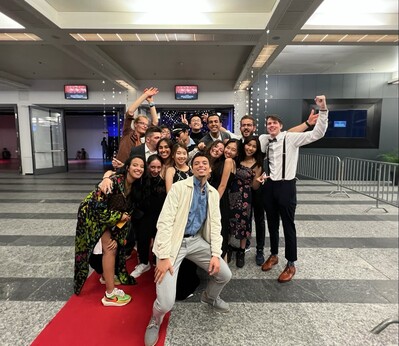 It's a UNFORGETTABLE experience!
After spending the first semester exploring Switzerland and getting used to a new environment, I took my chance to travel more often in the second semester and I was very fortunate to travel to 14 countries during my exchange. I found my 10 days trip to Eastern Europe (Budapest, Austria, and the Czech Republic) the most memorable, as that was the first time I went on a solo trip. Before the trip, I was teetering between the emotions of excitement and fear; I get excited to explore places alone but worried about safety a lot. Thankfully, I ended up having the most magical time there and I also met some new friends along my trip! It was truly a remarkable growth for me as I realized that I am much more capable and independent I thought; I figured out the transport and accommodation myself, and discovered an amazing place with some new friends! Now that I have returned to Hong Kong, I still keep the attitude of "always exploring, and never settling". Despite this being where I grew up, I still haven't been to many amazing places and I would love to learn about our culture more in-depth. I also brought my courage back to Hong Kong ––whenever I feel like giving up, I reminded myself of my courage to went to Switzerland alone to study and to discover many amazing places in Europe.
Dora Yau
BBA student, ESCA Ecole de Management, Morocco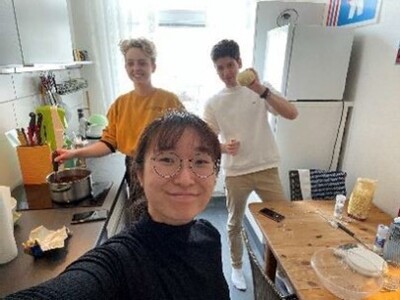 I had an ENJOYABLE experience in my host university and host country!
It is a blessing that I met many friends in Hannover. I like that in Hannover, there were only 2 exchange students from Hong Kong, including me, so that I got the chance to stay with non-Hong Kong people every day. There were so many stories I heard from my friends. For example, one of my Czech friends said she has two license: a driving license and a sailboat license, she used her boat license more than the driving license. She sailed across the Baltic Sea from Germany to Denmark in this exchange, but before that, she never sailed on the sea as Czech Republic is an inland country. Most of the people around me in Hong Kong do not even have a driving license, it is because of exchange, I get to know what other teenagers in the world are doing. After talking to her, I was also interested in sailing on the sea. I also met my friend from Iran. He told me what Iran and the Middle East were undergoing. He explained to me the conflicts and political struggles. Not long after I was back in Hong Kong, an Iranian woman died after arrested by moral police and triggered national-wide protest in Iran. I texted my friend after hearing this news. I realized how important is to know what the world is happening, and to be a global citizen. Moreover, I travelled a lot with friends, we explore new places together. Usually, we went on day trips to towns nearby Hannover, to walk in parks, museums, churches.
I have been to some German towns in my state, Lower Saxony, such as Celle, Goslar, Hameln; a bit further: Bremen, Hamburg, Kassel, Cologne, Heidelberg, Berlin. I was so happy that I got to travel inside Germany, to understand its history, culture, language, food, landscape. It is even more precious as it was the time when European countries were gradually opening their gates after the pandemic and travelling became easier.
CHAN Ka Ka
Geography student, Leibniz University, Germany
My exchange experience was life-changing, to say the least. This opportunity had given me a chance to really immerse myself in an environment that is foreign to me geographically, culturally, academically and socially. Within just one semester, I was able to gain much insight into the very open-minded world of Amsterdam, which has sparked heated but friendly debates with friends that I have made there. Being such a diverse, free-thinking, and international city, there were multitudes of ideas across the spectrum that helped enrich my understanding of social, political, and economic issues. Subjects, appearances and actions that would have otherwise been considered taboo in other places were welcomed and discussed free of prejudice. This, I believe has had the biggest impact on me, given that it shifted my entire understanding and worldviews.
Despite the beauty of the city and the university's academic reputation being what lured me to do my exchange here, I found myself attached to this place beyond these superficial reasons I cited. It was the people I met, the conversations we've had, and the impact it had on me that has enabled this city and its people to earn a special place in my memories. Hopefully, this would just be the beginning of a chapter in my life titled 'Amsterdam'.

Ramos Mark Musette Alger
GIS student, University of Amsterdam, the Netherlands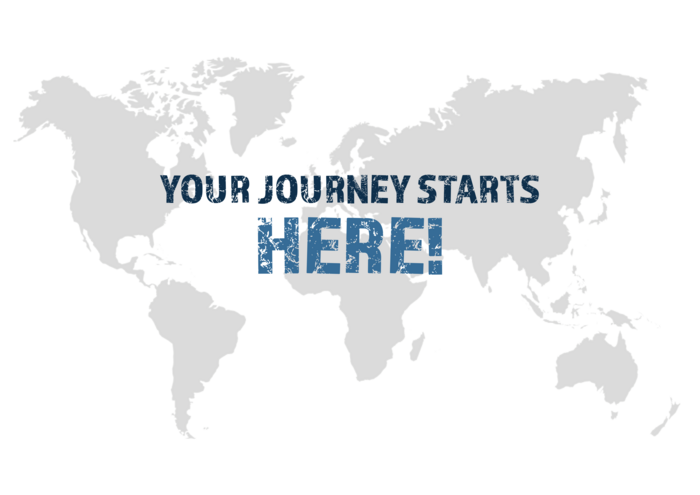 Studying abroad is certainly a

life-changing experience

for you because you can:
Live independently and learn in a different geographical area;
Gain first-hand knowledge of a new culture;
Make new friends around the world;
Improve your language skills;
Enhance your career prospects;
Take courses not offered at HKBU;
Become more adaptable and flexible to new circumstances;
Develop your self-confidence and a sense of responsibility…..

The Student Exchange Programme provides you a valuable opportunity to study outside Hong Kong for one semester or one academic year.