Preparing for Arrival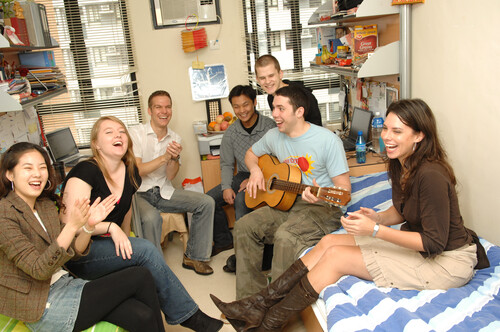 We are as excited as you are for your studies at HKBU!
To get yourself prepared, please download a copy of the student handbook to guide you during your exchange studies with us.
You may also want to know...
Delivery of Visa Package
Once we receive your approved visa/ entry permit, we will mail the approved document to you via courier.
In order to ensure that the visa/entry permit will reach you at the correct address, please complete and send us the Mailing Address Form before the deadline.
Arrival Pick-up
Our student ambassadors will be happy to meet you at the Hong Kong International Airport or Hung Hom (Railway) Station and bring you to campus. Fill in the Arrival Form to book our FREE Meet & Greet Service.
Buddies Scheme
"Lasting and rewarding friendships for everyone involved!" is the slogan for our Buddies Scheme. By joining our Buddies Scheme, 2 or 3 HKBU students will be assigned to be your buddies. They will help you to prepare for your arrival and become familiar with your surroundings, particularly during your first month at HKBU.


Academic Home
In order to assist and enhance international students' academic experience at HKBU, academic departments will be assigned to them as their "academic homes". Respective Academic Homes will assign a faculty mentor to each of the international students and will engage them in events and activities, as appropriate.

Academic Home
Orientation
A 3-day Orientation is conducted to help you get familiar with Hong Kong and HKBU. Click Orientation for the programme schedule.
Payment methods
Click Payment Methods for more information.