Preparing for Arrival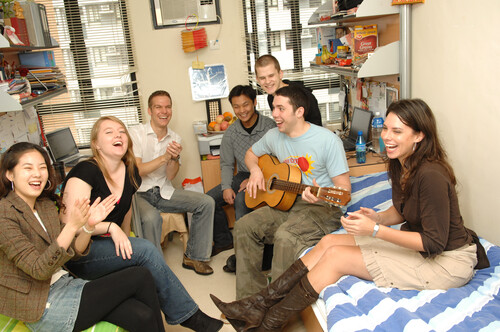 We are as excited as you are for your studies at HKBU!
You may also want to know...
Delivery of Visa Package
In order to ensure that you receive the visa/entry permit, we will contact you to confirm your contact details.
Once we receive your approved visa/ entry permit, we will send the approved document to you.
Arrival Information
Please provide your arrival details by completing the Arrival Form.
Buddies Scheme
"Lasting and rewarding friendships for everyone involved!" is the slogan for our Buddies Scheme. By joining our Buddies Scheme, 2 or 3 HKBU students will be assigned to be your buddies. They will help you to prepare for your arrival and become familiar with your surroundings, particularly during your first month at HKBU.
HKBU Mobile App and health declaration information
HKBU Mobile App is the single platform to access various HKBU services and information. Download "HKBU Mobile" on the App Store/ Google Play. For details, please visit: https://ito.hkbu.edu.hk/hkbu-mobile/.
You are required to submit a health declaration everyday if you are staying on campus, or every time when you enter the campus. Health declaration can be submitted online from computers, or via the HKBU Mobile App on mobile devices. The validity of online health declaration expires at 5 a.m. daily, and a new declaration must be submitted after 5 a.m. for access to the campus that day. The cut-off time is set at 5 a.m. to ensure that you make the health declaration for the day after waking up, rather than during the night before.
Vaccine Pass requirements for campus access
In order to better safeguard the health and safety of the University community, new vaccination requirements are in effect from 6 June 2022. Please click HERE for further details. You would need to upload your vaccination record (once only) or the COVID-19 test record (repeated at least every 4 days if you need to continue access to campus) via the Health Declaration Form before entering the campuses.
Orientation
An orientation is conducted to help you get familiar with Hong Kong and HKBU. Click Orientation for the programme schedule.
Payment methods
Click Payment Methods for more information.